Another raffle!! Yes, yes more makeup tutorials will be up soon, I have 4 recorded, 1 will be up later tonight BUT there's a lot more important things in the world and life than makeup. Sooooo here's the deal. The president of
Maggie Bags
wrote to me wanting to do another charity raffle - this time benefiting Haiti. You can choose whatever organization you want to donate to. I recommend Doctors Without Borders. Anyhow, this time, tickets are in the form of $1 donations. Same deal as last time. make your donation and then forward me the email.
Maggie Bags has donated 20 "Totes of Many Colors" aka "The Everything Tote" seen here with Maggie herself: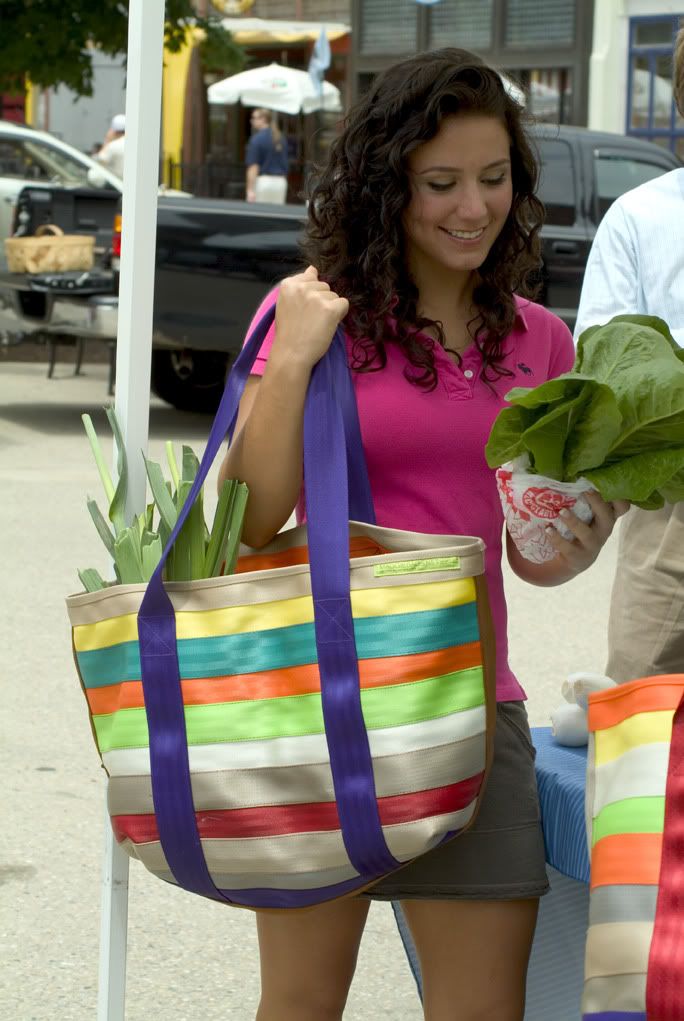 I will draw winners on February 5th and 20 of you will win one these totes. Some will be multi=color, others will be solid - you get what you get, but either way, it's a great bag and very useful!!
Soooo go get to donating and send me those emails at makeupbyrisa@yahoo.com